Our bet on creativity and the most innovative solutions achieved 74 awards in international and regional contests. LLYC obtained 4 new awards in relevant international festivals, such as Brand Film Festival London , IPRA, FICE and the Eficacia Awards.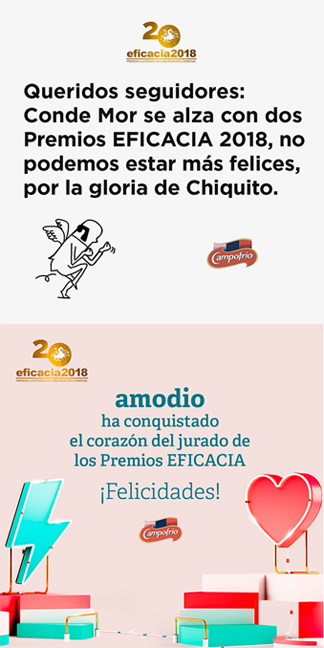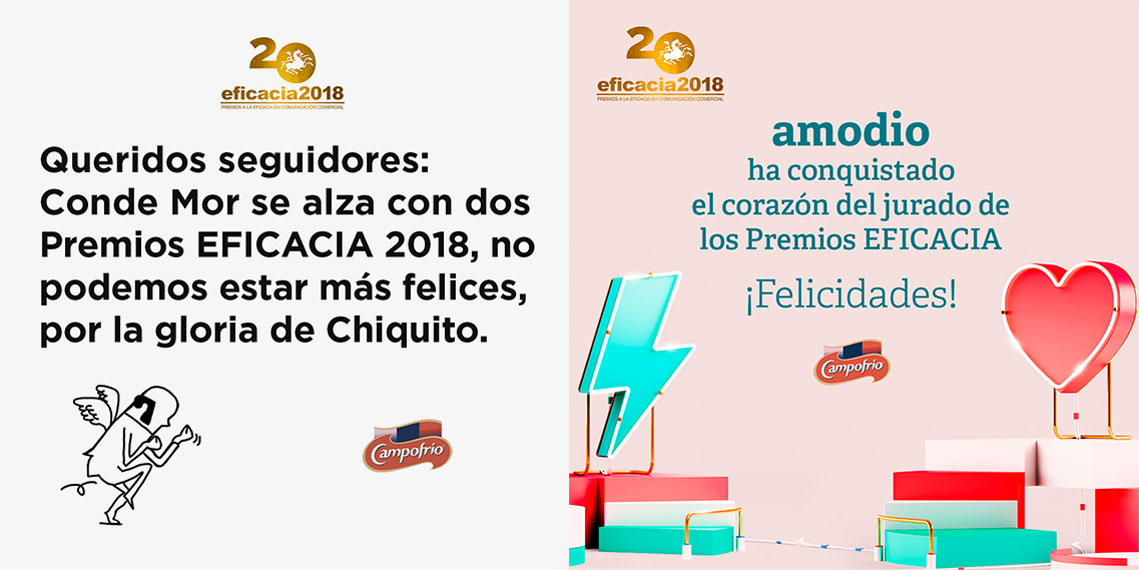 In the case of contests that regard creativity, our focus and the trust of our customers had its recognition: two gold awards, and one bronze award in the Premios Eficacia 2018 for the projects "Conde Mor" and "Amodio" of Campofrío; five gold awards in Brand Film Festival London 2018 for brand films "La máquina de tiempo", of Electium of Mémora Group, "Nueva Bureba" of Campofrío, and "¡A escena!" of "la Caixa" Health Management Organization, and six honors in the Premios Publifestival together with Aquarius, La Caixa, Health Management Organization, Mémora and Multiópticas, and a Special Award to the agency with the best efficacy 2018.
For the third consecutive year, LLYC headed the ranking of consulting firms and communication agencies most valued by the Spanish advertisers, from Magazine El Publicista.
7 out of 10 interviewed considered LLYC as the best option at the time of facing a communicational, reputation and public affairs challenge.